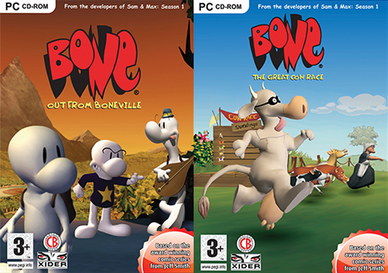 The Bone games were two games released by Telltale Games (for PC) and Vanbrio Entertainment (for Mac). The first game was Out From Boneville, released in February 22, 2005 and the second game The Great Cow Race, released April 12, 2006. Telltale Games has suspended any further development of the Bone game series. On October 13, 2006 Vanbrio Entertainment released the Mac version for Out From Boneville.
Ad blocker interference detected!
Wikia is a free-to-use site that makes money from advertising. We have a modified experience for viewers using ad blockers

Wikia is not accessible if you've made further modifications. Remove the custom ad blocker rule(s) and the page will load as expected.