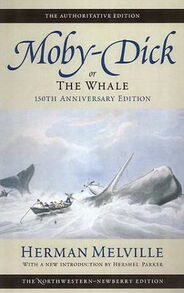 Moby Dick
is
Fone Bone
's favorite book. However, when he tries to read this book to someone they fall asleep, with the exception of Thorn, who states she's "built up a tolerance". In the fifth book Smiley Reads it to the rat creatures and it has no effect but when Fone Bone reads it they fall asleep. There may be a possibility that the book itself isn't boring and that it only makes people fall asleep when Fone Bone reads it.
The first time it is recounted to Thorn it would appear that she is joking so as to tease Fone, however the second time it is recounted to Gran'ma Ben in Phoney's Inferno she is definitely asleep.
Ad blocker interference detected!
Wikia is a free-to-use site that makes money from advertising. We have a modified experience for viewers using ad blockers

Wikia is not accessible if you've made further modifications. Remove the custom ad blocker rule(s) and the page will load as expected.